Finding the right attorney to represent you is a choice not to be
taken lightly.
---
With over 25+ years of experience, its easy to see why BH&K is the right choice.
It all started in December of 1992, Charles B. Burns, Jr., Robert W. Varnell, Jr., and J. Michael Sharp merged their law firms and founded Varnell, Burns & Sharp, P.C. Then, in 2006, Travis D. Henry joined the firm. Sharp left the firm in 2008 when he was elected Circuit Court Judge. The name of the firm was changed to Burns & Henry, P.C. in September 2008.
Bryson M. Kirksey joined the firm in 2012. Kirksey and Burns practiced tax law, business law, and estate planning while Henry practiced real estate law. In 2013 the firm officially changed its name to Burns, Henry & Kirksey, P.C.
Passion. Experience.
Diligence.
Our team is an assembly of imaginative and energetic people with a passion for service.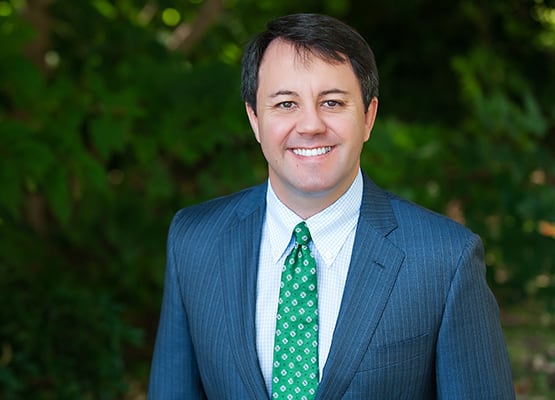 TRAVIS D. HENRY
PARTNER
---
Travis D. Henry concentrates his practice in the areas of real estate, secured lending and litigation. He represents numerous investors, developers, lenders and participants in real estate, secured lending and other business transactions. Travis handles various types of litigation including boundary line disputes, corporate dissolutions, estates, creditor collections, subdivision restriction enforcement and actions to quiet title. In addition, Travis is a licensed title insurance agent with Old Republic Title Insurance Company.
Education
MEMPHIS SCHOOL OF LAW - Juris Doctor, 2005
AUBURN UNIVERSITY - B.A., History, 2001
Activities & Affiliations
Tennessee Bar Association
Bradley County Bar Association
The National Association of Government Guaranteed Lenders
The National Association of Development Companies
City of Cleveland, Storm Water Regulation Board
Bradley County Election Commission, Chairman
North Cleveland Church of God, Finance Committee Chairman
North Cleveland Church of God, Pastor's Council
Church of God Loan Fund
Bar Admissions
BRYSON M. KIRKSEY
PARTNER
---
Bryson M. ("Bryce") Kirksey's practice involves many transactional matters, including tax planning for individuals and companies, estate planning (drafting wills and trusts), probate, business formation and planning, and forming and advising tax-exempt organizations.
Education
GEORGETOWN UNIVERSITY - Masters of Laws in Taxation, 2009
SAMFORD UNIVERSITY - Juris Doctor, 2008
CARSON NEWMAN - B.A., Accounting, 2005
Activities & Affiliations
American Association of Attorneys
Tennessee Bar Association
Bradley County Bar Association
Estate Planning Council of Chattanooga
Tennessee Society of CPAs
Southern Heritage Bank, Board of Directors
Bachman Academy, Board of Trustees
Tennova Healthcare of Cleveland, Board of Directors
First Baptist Church, Cleveland (Deacon)
Accredited Estate Planner (AEP®)
The AEP® designation is awarded by the National Association of Estate Planners & Councils to recognized estate planning professionals who meet special requirements of education, experience, knowledge, professional reputation, and character. (http://www.naepc.org/)
Bar Admissions
---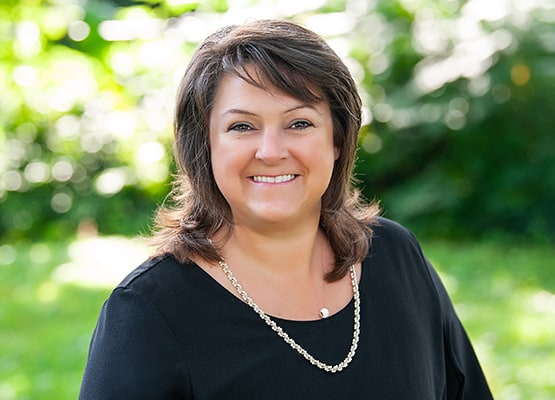 NIKI SIMS
CLOSING AGENT
---
Niki moved to Cleveland in the fall of 1990 to attend Cleveland State and after a brief move to the North Georgia area, she couldn't wait to return to Cleveland and make it her permanent home. Her working career has included 5 years in retail and 5 years in banking, which led to her current job as a closing agent. Niki first came to work at Varnell, Burns & Sharp, P.C. on April 1, 2001. She left BHK in the Summer of 2015 and after a short time away, returned home in the Fall of 2016.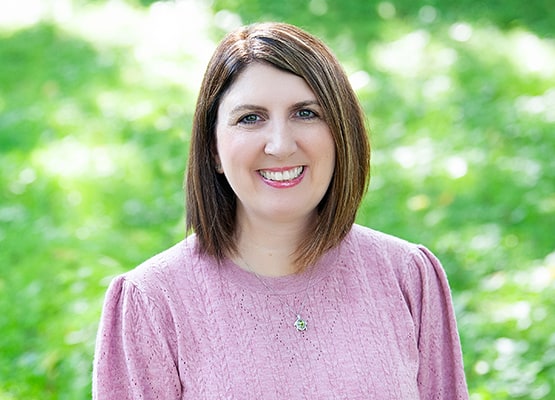 KIM SCHNECK
REAL ESTATE LEGAL ASSISTANT
---
Kim began working as a real estate legal assistant shortly after graduating in 1998 from Cleveland State Community College with an Associate of Applied Science Legal Assistant degree. She has worked for several title companies and has continued her legal assistant studies along the way at the University of Tennessee at Chattanooga. Kim lives in Cleveland, Tennessee and enjoys time with her husband, Randy and their two children, Kayley and Rand.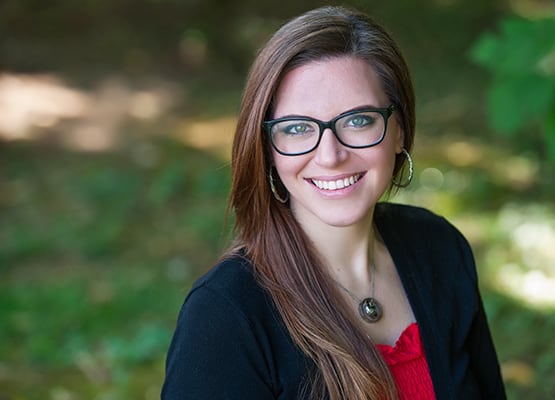 BRITTANY DAVIS
CLOSING COORDINATOR
---
Brittany was born in Rochester, NY. She has lived in the South for the majority of her life. She graduated in 2010 from the University of Alabama in Huntsville, with a Bachelor's Degree in Marketing, a minor in Economics and a concentration in Acquisition Management. She resides in Ooltewah with her husband Russ and two children, Aleksander and Alina. Brittany brings a background in banking as well as significant title experience. Much to the disappointment of the office, she is a diehard Ohio State fan.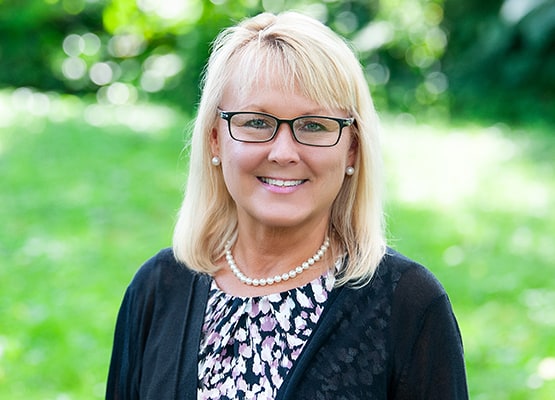 BARBARA BAXTER
CLOSING AGENT
---
Cleveland native and businesswoman, Barbara Baxter, brings with her 37 years of local banking experience, as well as her involvement in numerous civic and non-profit organizations in the Cleveland/Bradley County area. She is married to her husband, Randy, of 36 years and is a member of Valley Head United Methodist Church where she serves as Treasurer.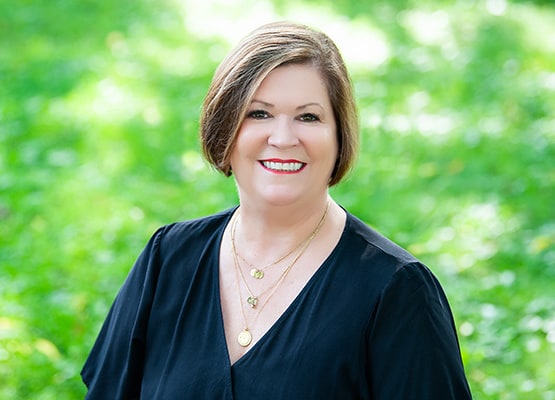 KATHY ERVIN
POST-CLOSING PROCESSOR
---
Kathy began working for Buns, Henry & Kirksey, P.C. in 1992 when it was known as Varnell, Burns & Sharp. Kathy brings more than ten years of banking experience in the lending field. She is married to Andy Ervin and they have two grown children. Casey and Haley who have both given them adorable grandchildren. Kathy loves to play golf, hike and spend time with her family.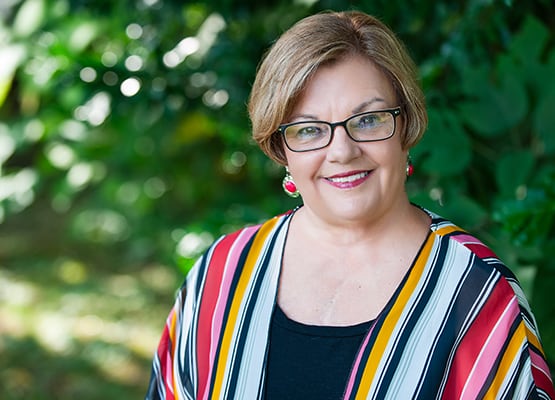 KAY CAMPBELL
LEGAL ASSISTANT
---
Kay Campbell joined Burns, Henry & Kirksey, P.C. in January 2015. She attended Emmanuel College in Franklin Spring, Georgia. Kay brings more than twenty-five years of legal experience in the legal field and specifically in real estate law. Kay and her husband move to Cleveland from Rhode Island to be near their two children and four grandchildren and she enjoys spoiling them!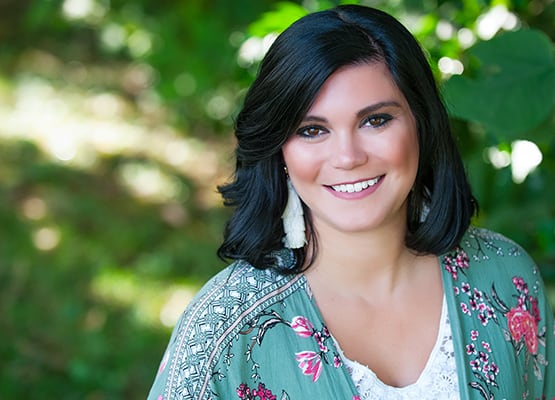 TIFFANY TATE
CLIENT SUPPORT
---
Tiffany Tate was born in Colorado Springs, CO. She was raised in Cleveland, TN. She attended Cleveland State and UTC and has a background in customer service and office administration. Her favorite vacation spot is Florida's Gulf Coast and she loves to travel, hike, eat pizza, and spend time on the river with family and friends! Go Steelers!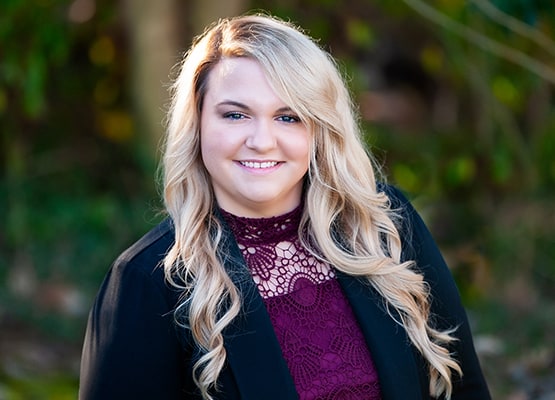 AMANDA WALDRON
LEGAL ASSISTANT
---
Amanda Waldron joined Burns, Henry & Kirksey, P.C. in December of 2018. She started working with a local law firm shortly after graduating from Walker Valley High School in May 2009. Her career path has given her eight years of legal experience. She is the proud mother of a little boy. Her faith, family, and trips to the beach are the most important things to her!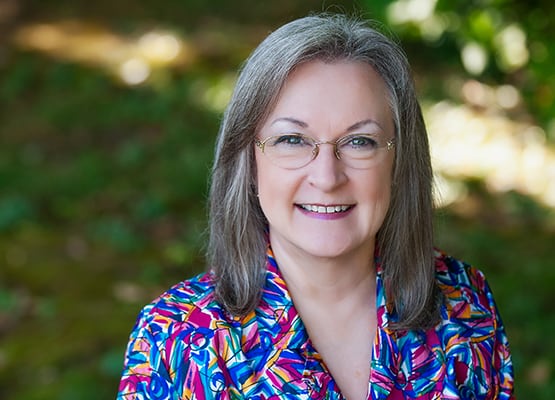 ZOE RENFRO
PROCESSOR
---
Zoe is a native Texan. She moved to West Tennessee in 1999, then to Cleveland in 2003. She received a B.B.A. and M.Ed. at Sam Houston State University in Huntsville, Texas, and a M.Div. from Texas Christian University in Fort Worth, Texas. After 30 years of experience in Education, 16 in Texas and 14 in Tennessee, she retired and joined the mortgage lending department of a local bank. She has had a variety of experiences, both paid and volunteer positions, throughout her life. She loves Cleveland because it reminds her of the town she grew up in. She has two fur babies; Sugar, a 14 year old gray tabby cat, and Patches, a 10 year old calico cat. She enjoys singing, square dancing, and exploring the outdoors.